I really need to remember to update my blog more often, I just spent the last couple of hours doing an update on my sidebar items. I have a bunch of exciting things to share with you today!
Also This month I have Had the pleasure of working with the June Collab Kit from ahhh-scraps Just in time for my niece's wedding! This kit is packed full of lovely wedding themed embellies and 2 alphas with tons of papers all for just $5.99 Limted time price so hurry up and click the image to add this one to your stash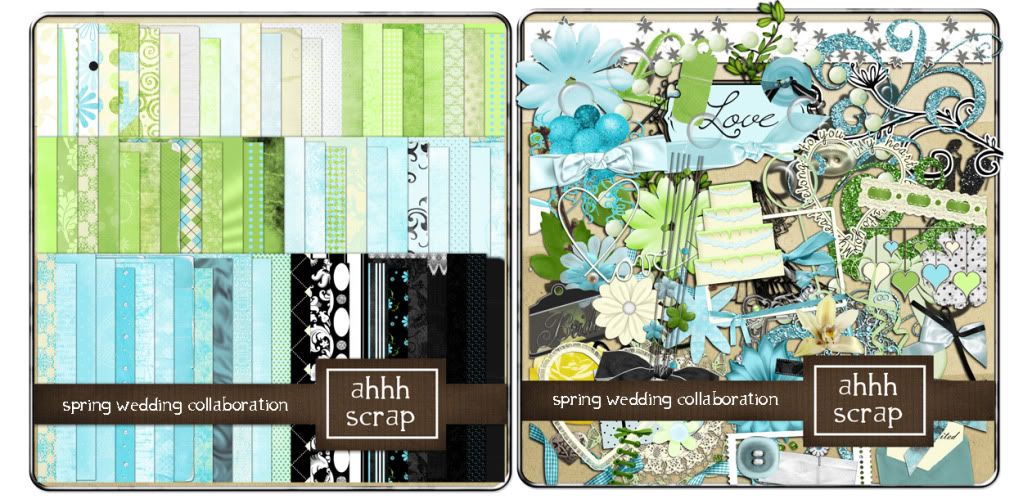 Heres a few layots I completed with this one.
Well I gues that is it for now But besure to stop back by as I have a few more things to share and maybe a little freebie too.